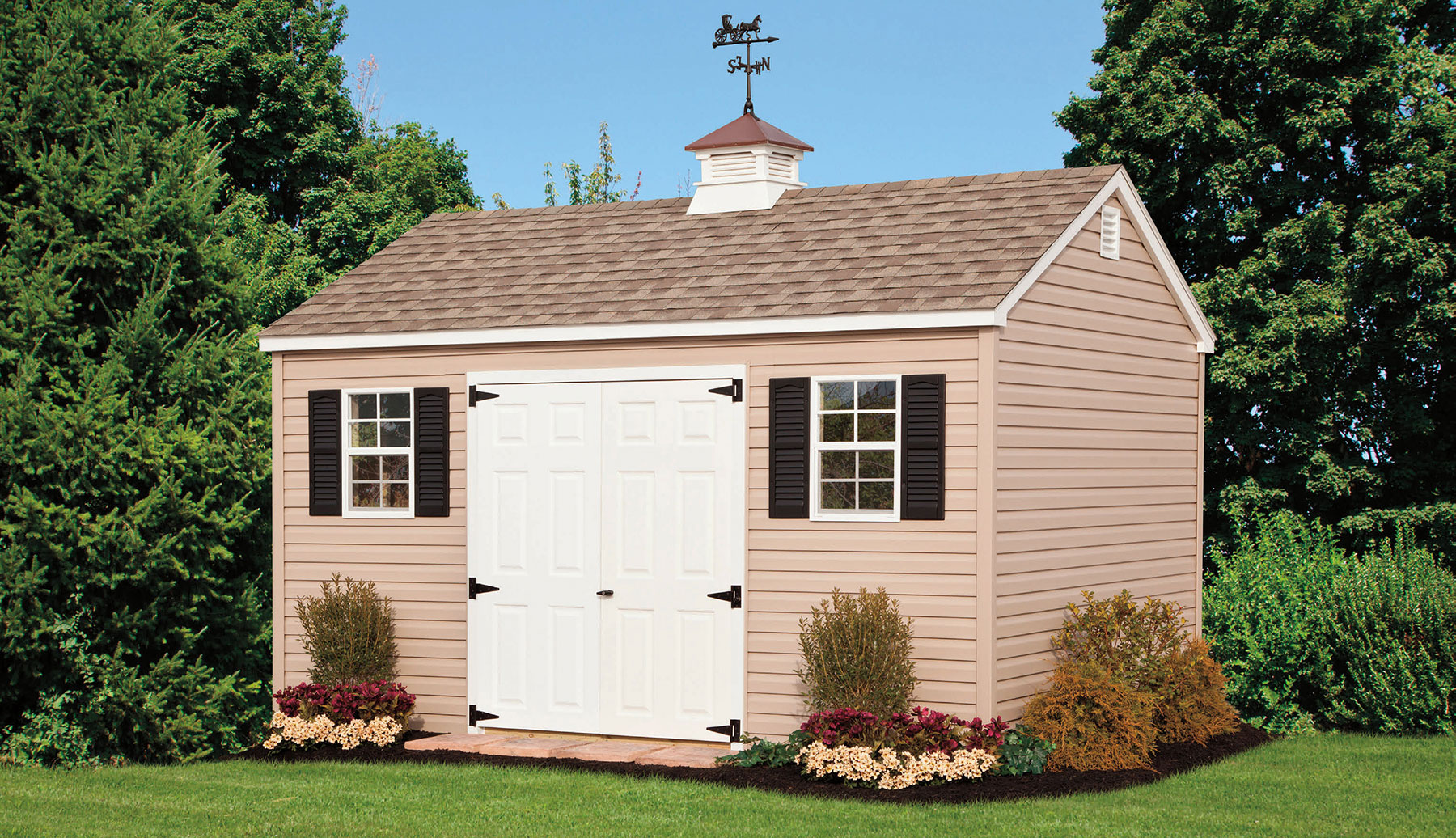 Standard Shed Collection > A-Frame Style
The A-Frame barn is named for the classic 'A' shaped roof. This shed can be used as a simple gardener and handyman's workshop or a convenient one-car garage. Each A-Frame Barn is custom built to meet your needs and is available in many sizes and siding and paint colors.
The A-Frame barn is also available in the Victorian and Colonial collections.