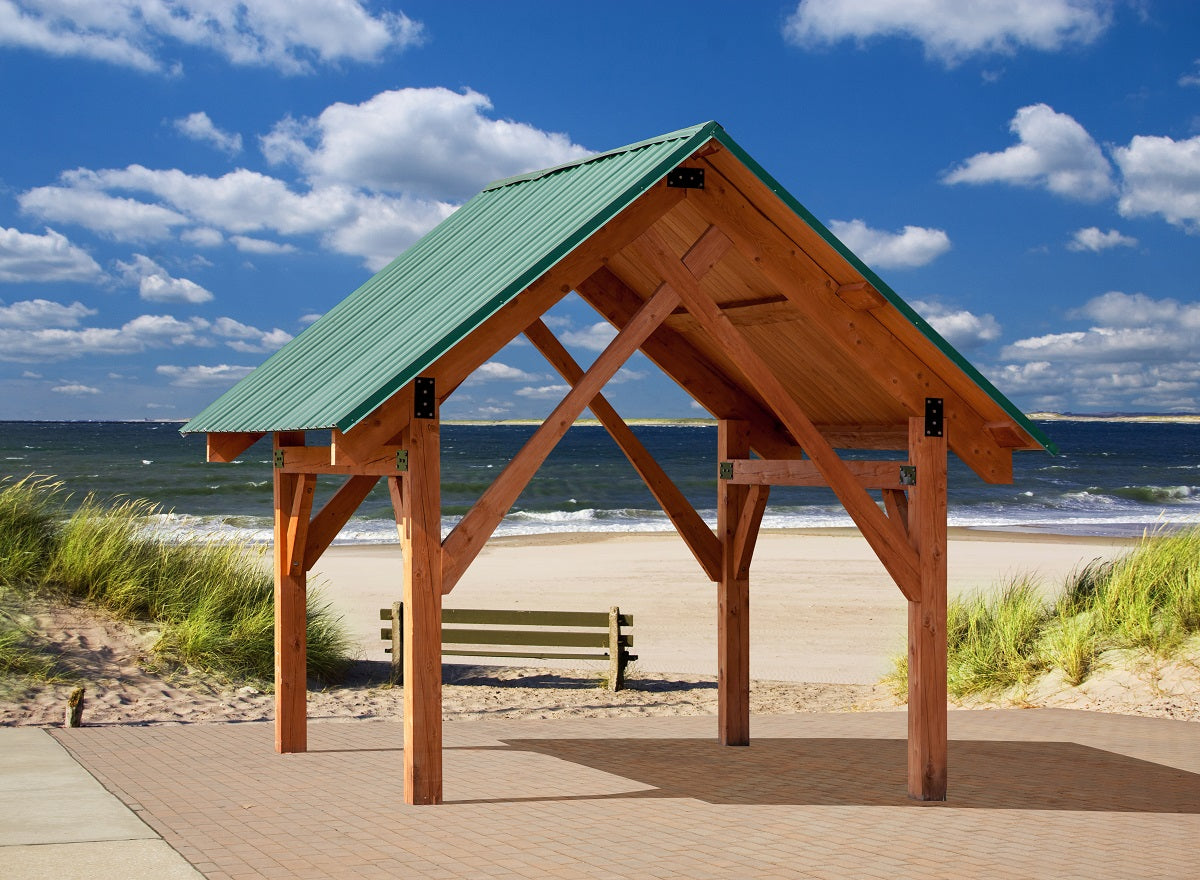 handcrafted gazebos, Pavilions & pergolas
for the Ultimate in Outdoor Living.
Outdoor Living — Pavilions, Gazebos, & Pergolas
Pavilions, gazebos, and pergolas have been an artistic part of western gardens and backyards for centuries. Whether used for summerhouses, picnic areas, or simply a sweet piece of shade to catch an afternoon nap in, the tradition of outdoor havens is long-standing.
Gazebos
Choose from a variety of sizes and shapes designed to complement your landscape and enhance nearly any backyard setting. From warm wood finishes to crisp white vinyl gazebos, our collection combines beauty and function for the ultimate in outdoor living.
Pergolas
The most open and airy of outdoor structures, pergolas block none of the gentle, refreshing breezes you want, while letting in a welcome portion of the sun's warming rays.
Pavilions
Choose from our variety of sizes, colors, posts, and roofing options to create your perfect pavilion. Whether you prefer a sturdy wooden material or want something more convenient like vinyl, you are sure to find a style that will match your space and your personality.
Contact us
Interested in our Outdoor Living — Pavilions, Gazebos, & Pergolas? Call (717) 442-8655 or fill out the form below.