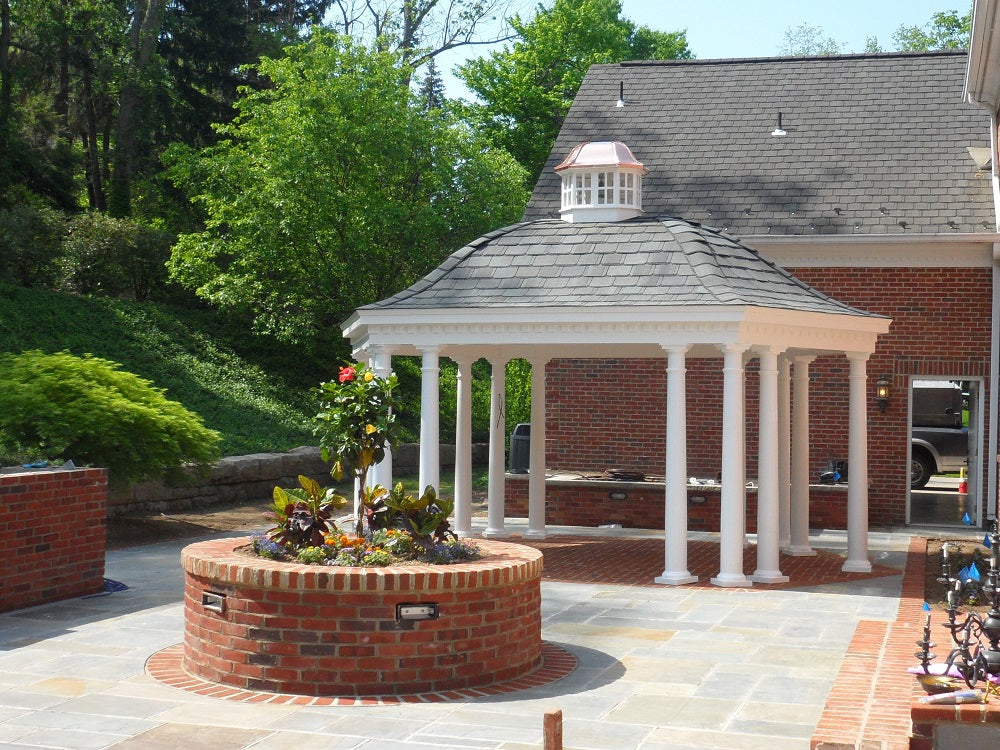 for the Ultimate in Outdoor Living.
Beautiful, Wood & Vinyl Pavilions
Intended as a beautiful means of relaxation, pavilions have been an artistic part of western gardens and backyards for centuries. Whether used for summerhouses, religious temples, or simply a sweet piece of shade to catch an afternoon nap in, the tradition of this outdoor haven is long-standing.
We know that every person has their own style and every area is unique. Because we want to ensure that you love every part of your pavilion, we give you the chance to custom build your own. Choose from our variety of sizes, colors, posts, and roofing options to create your perfect pavilion. Whether you prefer a sturdy wooden material or want something more convenient like vinyl, you are sure to find a style that will match your space and your personality.
Vinyl Pavilions
Keeping up a tradition of beauty, vinyl pavilions are strong and durable while being very attractive. Not only does our vinyl look great, but it's environmentally friendly, too. Made from 50% recycled materials and produced using nonpolluting manufacturing methods,this product is a great reminder to keep our earth and our families as healthy as possible. To top it off, vinyl is basically maintenance free – a little mild soap and water is all it needs for a fresh, clean look that lasts for years.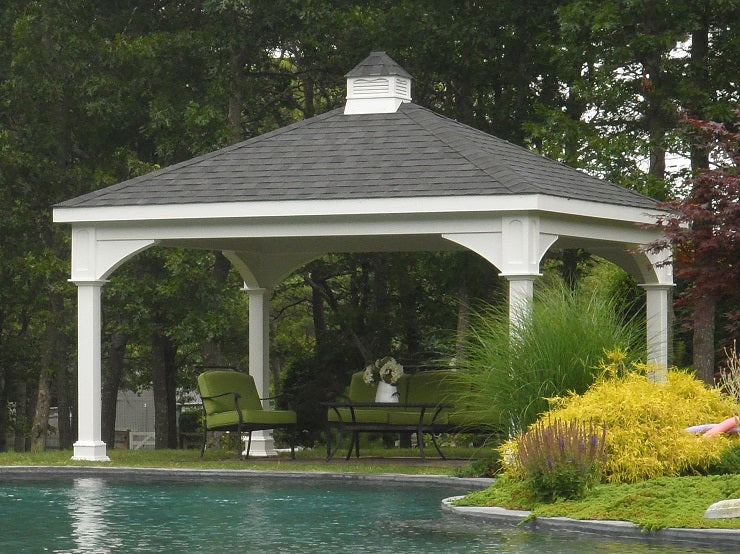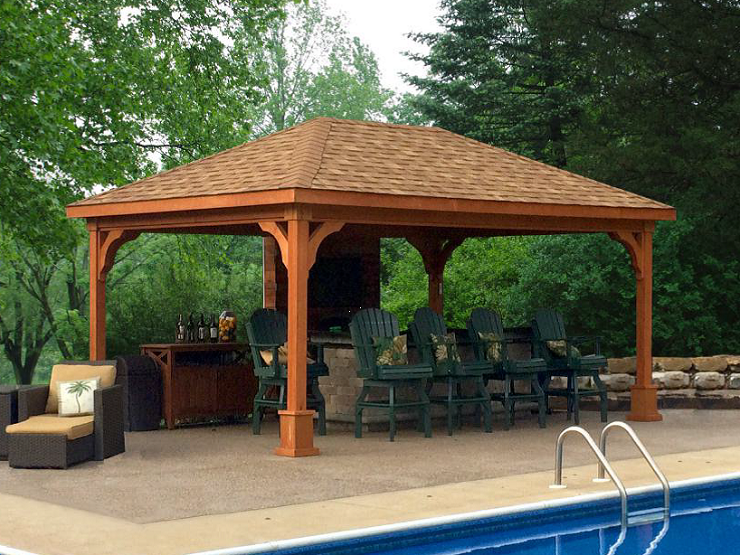 Wood Pavilions
The natural appeal of wood creates a warm feeling of being one with the nature around you. Our expert craftsmen use pressure-treated woods combined with protective stains and paints to create beautiful wooden pavilions that will withstand the elements of every season. Whether you're looking for something rustic or elegant, our classic wood will be a beautiful addition to your property.
Many Custom Options
No one knows your space better than you. Because we understand this, we've created a customized feature allowing you to create the pavilion of your dreams in a few simple steps. To begin, determine the amount of space you are working with. Then choose a stain or paint, the posts of your choice, and the roof and roofing materials you prefer. Enjoy the perfect pavilion, easily created with your own personal flair.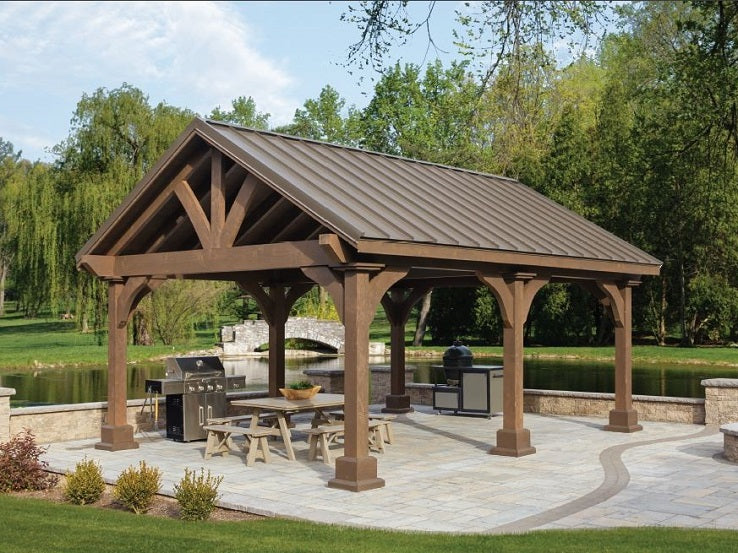 Contact us
Interested in our Beautiful, Wood & Vinyl Pavilions? Call (717) 442-8655 or fill out the form below.