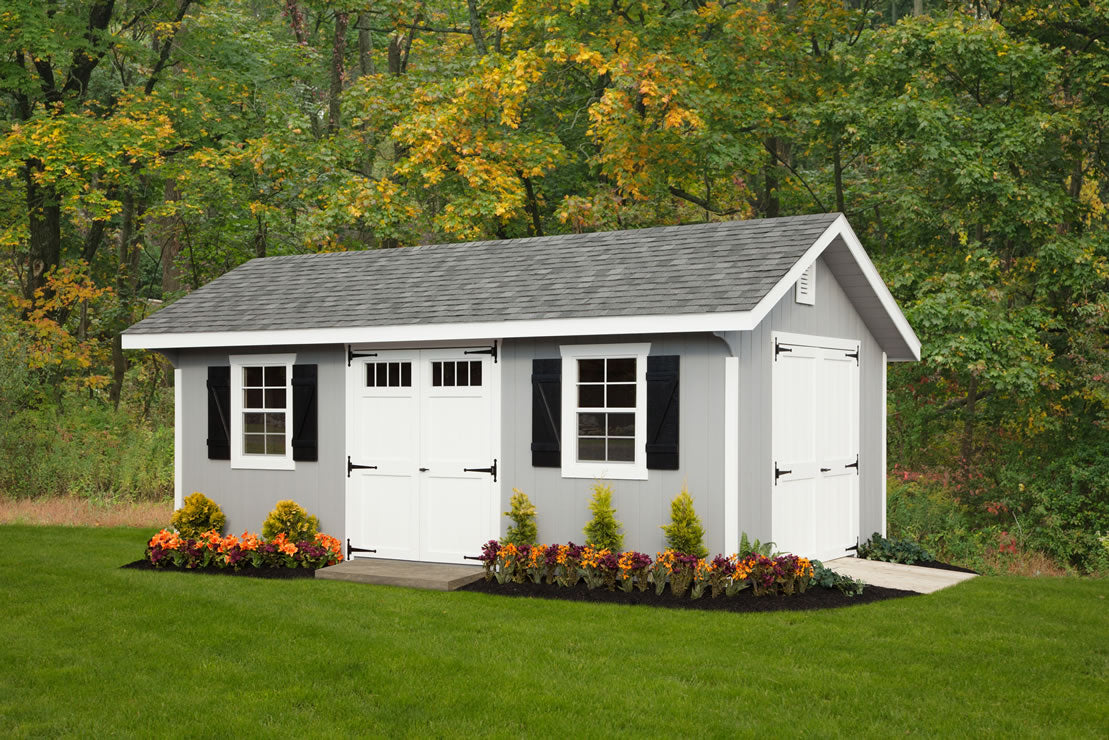 Victorian Shed Collection > Cottage Style
The design of the Victorian style storage shed is sure to be envy of your neighbors with its attention to beautiful details. The Cottage style features an overhang on the front eaves over the doors and windows. Each Victorian Cottage Barn is custom built to meet your needs and is available in many sizes, a vinyl or wood exterior, and a variety of color combinations.
The Cottage style is also featured in our Standard Barn Collection.