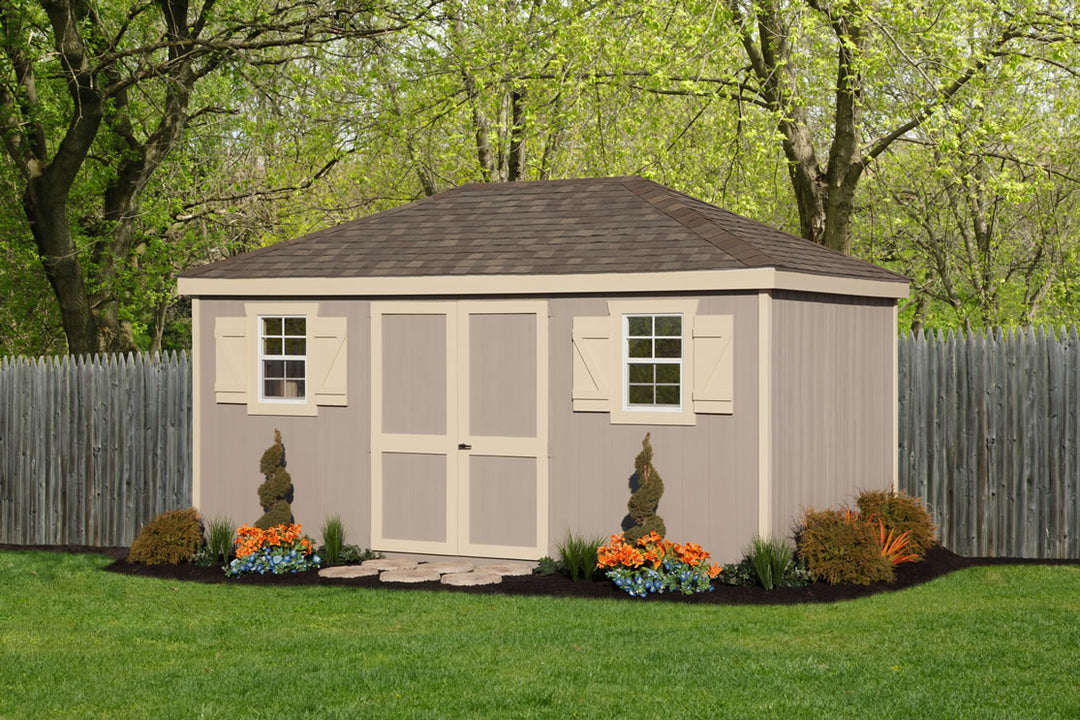 10x16 Colonial Hip Roof Barn
Interested in options and price for a 10x16 Colonial Hip Roof Barn?
Call (717) 442-8655 or fill out the form below.
---
Introducing the 10x16 Colonial Hip Roof Barn: hands-down the coolest barn on the block! It's just plain beautiful with its traditional double doors, two perfectly sized 18x27 windows, and fancy 1x4 trim and Z shutters that'll make your neighbors jealous! Get ready to be the talk of the town!
Standard Features:
Double Doors
Two 18x27 Windows with 1x4 Trim around and Z Shutters
Prebuilt Delivery Options
Let us create your storage solution in our workshop and we'll deliver it to your prepared site—ready for you to use and enjoy right away. Using the latest equipment and technology to place your shed perfectly, safely and quickly, our team of shed placement pros will get the job done right.