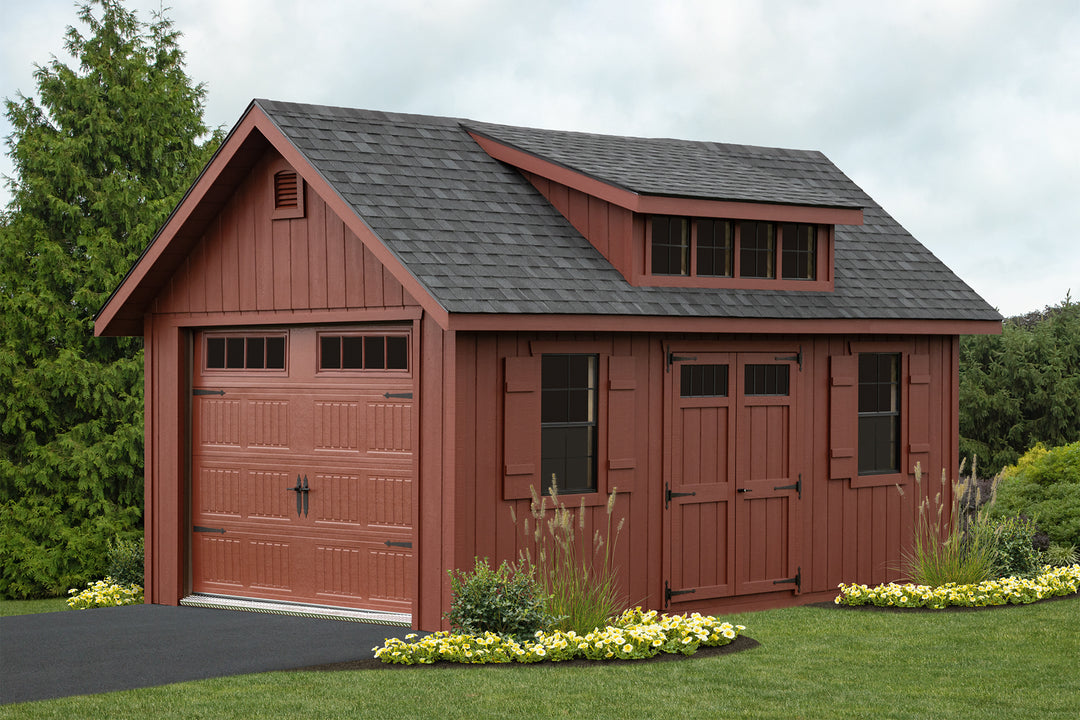 12x20 Victorian Hinged Roof Shed
Interested in options and price for a 12x20 Victorian Hinged Roof Shed?
Call (717) 442-8655 or fill out the form below.
---
Want a shed that looks like a Victorian Mansion? Our 12x20 Victorian Hinged Roof Shed has double doors, two 24x36 windows with trim and shutters, Victorian Vents, Victorian Hinges, and a 9x7' Red Garage Door with a Diamond Plate on the Doorway! Plus, for the ultimate chic touch, four Transom Modern Farmhouse Dormers. All this grandiosity in Red Duratemp, Red Trim and Black Shingles. Now, isn't that victorious?
Standard Features:
Double Doors
24x36 Windows with 1x4 Trim and Shutters
Victorian Vents
Victorian Hinges
Extra Features:
Four Transom Modern Farmhouse Dormer
9x7' Red Carriage Style Garage Door
Diamond Plate on Doorway
Colors: Red Duratemp Red Trim Black Shingles
Prebuilt Delivery Options
Let us create your storage solution in our workshop and we'll deliver it to your prepared site—ready for you to use and enjoy right away. Using the latest equipment and technology to place your shed perfectly, safely and quickly, our team of shed placement pros will get the job done right.